Cosmetic Surgery
Surgical Clinic
Cosmetic Surgery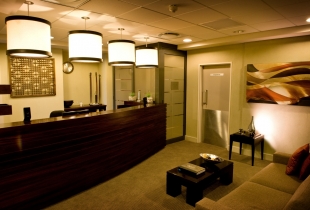 About
Renaissance Surgical Clinic is a fully-licensed day clinic, offering a comprehensive range of cosmetic, reconstructive and dental surgery. Opened in July 1960; the clinic is registered with the South African Department of Health and all the surgeons in attendance are registered with the Association of Plastic and Reconstructive Surgeons of South Africa. Patients from all over the world come to South Africa to take advantage of the personalised and discreet service offered by Renaissance Surgical Clinic.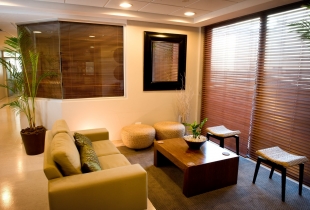 Qualifications
Our expert plastic surgeons are all members of the Association of Plastic and Reconstructive Surgeons of South Africa.
Five resident surgeons consult and operate in the clinic on a regular basis: Dr Des Fernandes, founder of Environ Skin Care, Dr Theo Rousseau, Dr Stuart Geldenhuys, Dr Nerina Wilkinson and Dr Deon van der Westhuizen offer their experience and surgical expertise on all cosmetic and reconstructive procedures.
Services Include
Face

Face – facelift, mid-facelift, scarless facelift, peels, liposculpture, percutaneous collagen induction (needling), needle abrasion, facial peels.

Eyelids – upper blepharoplasty, lower blepharoplasty, needling of lower eyelids, lower eyelid peels.

Nose – tip-plasty, septoplasty, full rhinoplasty.

Forehead – scarless lift, needling of forehead.

Neck – neck lift, liposuction, neck-lift with thread suspension.

Lips – fat injection, needling, perlane, restylane, dermabrasion and peels.

Ears – prominent ear correction, ear-lobe reduction or reshaping.

Body

Liposuction – full-body liposuction.

Tummy tuck – abdominoplasty, mini-abdominoplasty, liposuction.

Breast surgery – breast reduction, mastopexy (lift), breast augmentation (enlargement), breast reconstruction, inverted nipples.

Non-surgical

Botox.

Fillers – perlane, restylane, fat injection.

Male

Face and neck – neck-lift, eyelid surgery, re-surfacing procedures.

Body – abdominal liposuction.

Female

Body – labioplasty, fat injection to labia.

Reconstructive

Scars.

Skin cancer.

Cleft lip and palate.

Breast reconstruction.
Business Hours
Weekdays 07:00 - 18:00